Garage Door Repairman
All the overhead door specialists of Vernon's Garage Doors are trained, qualified and experience. We do not send a Repairman to perform a job unless they have all the tools, the parts and of course all the knowledge required to fix a broken overhead door. When it comes to garage doors in Yonkers, it is simple: If the garage door you own is from high quality, and it was installed by a professional installer, you probably don't need to hire a Repairman to fix the door often. If you have been maintaining your overhead door on time, the door should work perfectly. But even the best garage door can get stuck once every few years. And you may need to use the services of garage door Repairman. There are many things that separate a good garage door Repairman from someone who just consider himself a garage door Repairman, a handyman, or anyone who think that fixing a garage door is something simple, and there is no need to use the services of a qualified repairman to do the job.
Professional Repairman
High Quality Service
Every good Repairman, whether it is a garage door Repairman, or roll up gate repairman, should never leave a site before he made sure that the door or the gate he just repaired is safe for use, that the garage door is working smoothly, and that the customer is satisfied with the results. During more than 20 years of repairing and installing overhead doors in New York, we learned that there are many different garages, different garage doors, and different customers. Some of the customers insist to repair the current garage door, no matter what the cost will be, and some will prefer to replace the door if the repair will cost 50% of the cost of a new garage door.
A Repairman must make sure that the customer will get the best possible solution to the problem. There may be more than one way to answer the questions How to fix a broken garage door? And a good Repairman should aware the customer of all the possibilities, and together decide what will be the best solution.
Customer's Service
A good garage door Repairman should understand that there are different customers with different requirements, and he should be able to provide all of them with the best service. After many years of servicing broken garage doors in Yonkers, the technicians of Vernon's Garage Doors understand that there are complicated projects, which require deep knowledge of overhead doors. The Repairman must provide the customer with the best solution. But the customer may sometime require something that can't or maybe shouldn't be done, like a repair or modification that will not be safe, and this is another part of the Repairman's job: To explain to the customer what the garage door problem is, how to fix it (In case it is repairable), and to perform the repair only if the garage door be safe to operate once the job will be completed. A good fixer must confirm that the customer understand what the Repairman did, why he decided to do that, and the customer must know exactly what he is paying for. If the Repairman leave a site without explaining to the customer what he did, why he did it, and how, we do not consider it a professional service.
Professional!
If you are not a professional, it is better that you will keep learning, and ask someone to train you until you will know everything there is to know about garage doors. The techs of Vernon's Garage Doors of are professional and ready for any project. A good Repairman should repair the problem, and the cause to the problems. It can be broken garage door repairs Yonkers, or a garage door repair in Eastchester, a Repairman need to be a pro. Sometime the cause for the problem is simply lack of maintenance, and in that case just a quick explanation to the customer about how important garage door maintenance is, will be enough to prevent the problem from happening again. For example: If the garage opener broke and it is not working anymore since the garage door itself is not working properly, and the garage door Repairman just replace the opener but ignored the problem with the door, the new opener will also break soon. As every garage door Repairman knows, what makes the door going up so easily, and what make the garage door stay up and not fall to the ground are the spring system and the doors mechanism. And when there is something wrong with that, it affect the way the opener works.
We train all our garage doors specialists to follow a simple rule: If there is something wrong with the door, and the customer choose not to fix that problem, do not complete the service, and leave the location. We either repair a door that it is going to work perfectly and of course safely, or we don't. Some customer's will do anything to try and save money, and we understand that, it's just that we will not risk our reputation by performing a service which is less than perfect.
Safety always comes first!
The rule is simple: If there is a problem, stop using the door. And never ignore it. Ignoring a problem will only make the problem worst, and can even end injuries. Take care of the problem while the door can still be opened, since you do not want to find that your door is stuck.
We recommend to never even try and repair a broken overhead door if you are not completely sure that when you will complete the repair the door will be 100% safe to operate. We have responsibility, we have warranty, insurance, and we put our name on every overhead door in New York that we service. So we will never repair or attempt to repair a broken garage door unless we know that when we will complete the repair, the door will work, and it will be perfectly safe to operate.  
Commercial Overhead Garage Door Repair
We believe that a professional Repairman should be able to deal with any garage door problem, whether it is a commercial overhead door, or a residential door. Vernon's Garage Doors train our techs so they will be able to deal with both residential and commercial overhead doors in New York. We believe that every professional garage door repairman, whether he is commercial garage door repairs in the Bronx, or broken garage door spring repairs, should be able to deal with both residential and commercial garage doors if he consider himself a real pro.
The commercial overhead doors are NOT the place for do-it-yourself. They are extremely dangerous when they break, and if someone who isn't qualified will try to fix the door, it can end with injuries. Vernon's Garage Doors offer emergency service, and we can fix any broken garage door including commercial and industrial overhead doors and gates today.
Solutions
Every garage door Repairman must be aware of the latest changes, developments, and the newest garage door solutions in the industry. So when he offer a customer a garage door solution, he give him the best option and the latest developments, so the customer will have the ability to choose what will be the best solution for him.
Vernon's Garage Doors make sure that our Repairman will be up to date with the tools, the parts and the knowledge. We train them to offer the customers the newest technology on the garage door industry, so the customer will know that he get the newest product, and he can choose what will be the best solution for him.  With the quick developments in the industry, we do our best to keep all our garage specialists knowledgeable about the new inventions in the industry.
Overhead Door Tools & Parts
A professional garage door Repairman should be ready for any call, residential garage opener repair, or off tracks commercial door, he should be ready to help and to provide a solution.  In order to do so, the repairman must go over the tools and the parts he has in the track, and make sure that there is nothing missing. He should have in his track parts that will be enough to service 90% of the types of overhead doors in New York, and he should be able to service both commercial and residential garage doors.
Sometime the time become important. So if the garage door Repairman could fix the broken garage door on the spot, but did not do it because he was missing a part or a tool, this is unprofessional. We do not mean that garage door tech should carry parts for all overhead doors in New York, but we do mean that if he doesn't carry a ladder tall enough, he is not ready to service any type of overhead door in New York.
Our specialists are ready for any kind of services. It can be a Liftmaster opener installation, or off tracks garage door repairs, whatever the problem, they should be able to fix it. Not all problems can be repaired on the spot, but sometime a temporary solution can also be a great help.
Emergency Repair Service
If you own an overhead door or a roll up gate, whether it is garage door in Mount Vernon New York, you probably know that there isn't good time for overhead door to get stuck. It can happen early in the morning when you want to get your car out of the garage, or late at night when you are trying to close your store but the roll up gate refuse to close the store.
We at Vernon's Garage Doors know that, so we have at least one Repairman ready for emergency calls. A good Repairman should be able to offer emergency garage door repairs, and to be able to help people who need the service right now.
You probably know that the weather conditions in New York area can get tough at times, and the option of leaving the garage opener the whole night, or to leave your business open until garage door Repairman will come to fix the gate is impossible. A Repairman should be available to take emergency service calls, any time, any day, and in any weather.
Should you do it yourself?
Will it be better to hire a garage door Repairman, or should you do it yourself? If you have been wondering if you better use a professional Repairman to fix your garage door, or you better fix the door by do-it-yourself, there are few things you need to know, and that can prevent you from wasting time and money, and can even stop you from getting hurt while trying to fix a garage door by do it by yourself instead of using a qualified repairman.
Things in real life are different than how they seem on the virtual world, and the simplicity of installing new garage opener, the way as saw on Youtube, may turn to something complicated when you try to install the new garage opener yourself. We are not saying that there aren't some garage door repairs in that can easily be performed by DIY (Like safety sensors, lubrication and bottom rubber replacement), but we say that sometime it is better to hire a qualified garage door Repairman for the job.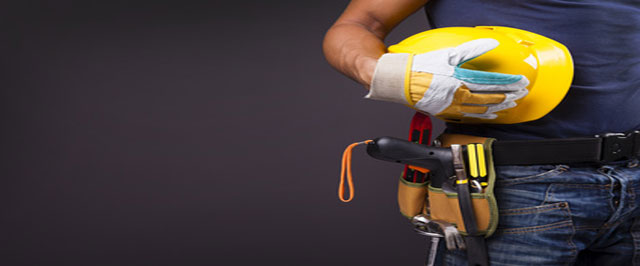 Reasons to avoid DIY
Overhead door require specific parts: Garage door Repairman carry in his track all the parts required to repair a broken garage door, Some parts are universal, but some parts are unique and even custom made for the door, like garage torsion spring, and just locating the torsion spring for your garage door can be something impossible. Just locating the part for the door may be something that can't be performed by do it yourself.
Garage repairs require tools: Garage door Repairman carry with him tools required to perform garage door repairs in Yonkers Just pair of torsion sticks, or tall ladder are tools that may be required for some garage door repairs, and that you will have to purchase in order to repair your broken garage door. A qualified garage door Repairman carry all the parts needed to repair a broken garage door, whether it is a broken hinge, cable replacement, or Liftmaster opener service.
Garage repairs can be dangerous: We are used to overhead doors that operate safely and smoothly. But overhead garage doors, especially broken ones, are not safe for use. They may seem easy to operate to operate and repair, but when something goes wrong, and the door or part of the door breaks, they can be dangerous and even deadly. If someone who isn't qualified will try and repair the door, it can end with serious injuries. I
Emergency repair service: If you worry that you may have to wait few days for a garage door company in Westchester County to come and fix your door, think again. Vernon's Garage Doors offer local garage door service Mt Vernon and we offer to do it today! This is not a mistake, we offer same day service in New York New York.
Garage Door Repairman Yonkers
The overhead doors specialists of Vernon's Garage Doors are qualified and insured, trained, and can deal with any garage door problem, commercial or residential, repair or installation. There are many types and kinds of overhead doors and roll up doors, and Vernon's Garage Doors can service all of them. Because when you are a professional, you do not need to worry what the problem is, since you know you can solve it.
You may be looking for garage door service in Mt Vernon NY, or garage door replacement, Vernon's Garage Doors can help. We offer emergency garage door repairs, and our specialists are ready for any garage door project, simple maintenance, or complicated installation, we will be there for you. What important is to avoid trying to force the door or the gate to work, and call local garage door repairman, who can deal with a broken garage door. Trying to force a door or a gate to open or close can completely break them, and in case it will happen, you will need a deeper repair, or completely replace the door; But again, the important part is that you can easily get injured, and this is something that anyone will prefer to avoid. So if there is something wrong with your garage door or if your rolling gate is broken, hire a qualified garage door specialist, who carry the parts with him, and who can repair any broken garage door in New York.
Garage Door Service New York
Call: 914-205-6141